Green Way Auto Recycling is family owned Canadian recycling facility that's been in business since 2002. Our main junkyard is located in port Perry Ontario however we service and remove scrap cars from anywhere in GTA and its surrounding areas. We have a headquarter located in Scarborough Ontario and an office in Vaughan Ontario. We are fully licensed for recycling cars and selling used parts to maintain a green and sustainable car production service. We strongly believe in green and safe operation and that's why we choose the name Green Way Auto Recycling.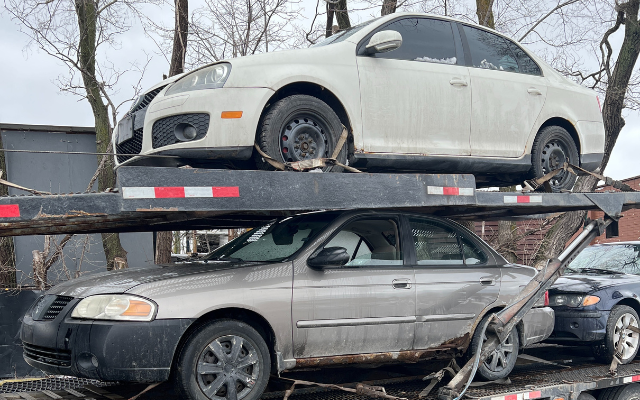 Business Hours
Mon-Sat: 8:00 am to 8:00 pm
Sun: Closed
Address
119 Manville Rd
Scarborough, ON M1L 4J7
Frequently Asked Questions
The following are some of the most frequently asked questions from our customers.
Q1: How to scrap my car?
We provide a one-stop solution to all your needs when it comes to scrapping a car. We provide you with fast and efficient service for you all your scrap car removal needs. Please give us a call and we can send a tow truck, pay you cash, make an electronic invoice for you, and remove your car right away.
Q2 : What kind of scrap cars do you buy?
Q3: How to transfer the ownership of my scrap car?
You do not need to do anything if you choose to sell us your car. We provide you with an electronic invoice that will act as proof that you have scrapped the car. You can keep the second portion of your own along with the plates.
Q4: Do I need to contact service Ontario for scrapping my car?
If you scrap a car with us, our electronic invoice will provide sufficient proof for scrapping a car however you still can go to any service in Ontario and report your car as scrap.
Q5: Can I keep my tires and sell you the car?
Yes, you can. All you have to do when calling us to get a quote please mention keeping your tires.
Q6: Will my car be parked in a random space after I sell my car?
No, we directly take your car to our recycling yard. You do not need to worry about hearing from it ever again or receiving any random parking tickets after your scrap the car.
Q7: I live outside of GTA, can I still scrap my car with Green Way Auto Recycling?
Q8: How to get rid of my old car?
Please give us a call and we are working hard to take care of your old car. We pay top dollars and provide free towing.
Q9: Where to sell my car for cash?
We provide you top dollars and instant cash if you give us a call and provide us with the information about the car.
Q10: What is scrap car removal?
In Green Way Auto Recycling we provide a service called scrap car removal. What it means is that when you have a scrap car, a junk car, or an old car that you need to get rid of, we will come to you, pay you cash and remove your scrap car and have it safely recycled.
Q11: Can I scrap my car not running?
Yes, you can. We buy all types of cars. Running or not running. We still provide free towing service to have it removed.
Q12: Can I sell my junk car without a catalytic converter?
Every car comes with an original catalytic converter. Sometimes it gets changed by a mechanic due to a repair or service. Your car's original catalytic converter has a big value. Without the original catalytic converter, the car has less value.
We are fully licensed to recycle all your scrap and junk cars. We also buy used cars that need repair.