Scrap Car Removal for Cash
Removing scrap cars from a location is important for many reasons. Most of the time when a car is very old and doesn't run and it's parked in a parking lot, or a garage, it only occupies space and doesn't do any good. If the car is not fixable then it's only a waste to keep such a car parking. It not only blocks a certain amount of space but is also extremely bad for the environment. If a junk car sat for over a year, there's a high chance that fluid from the car such as gas, motor oil, antifreeze, brake oil, or transmission oil can leak into the environment due to corrosion making small holes in the surface of any reservoir tank of that particular car. At Green Way Auto Recycling we are the best to provide you with scarp removal from anywhere on your property. Please contact us to have your old, unwanted car removed by our professional team.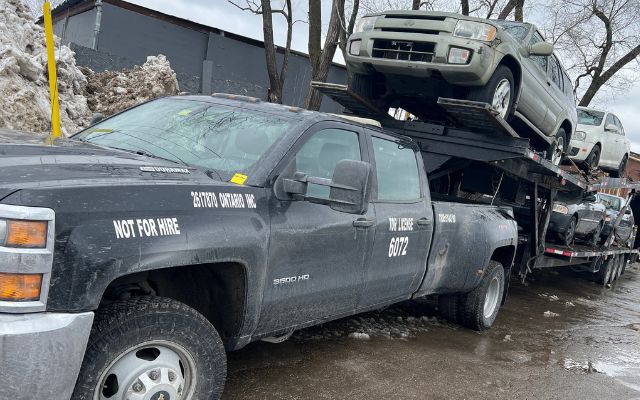 Get from $400-15000 for your scrap car
Same-day car removal service, operating 7 days a week
Worry-free towing free of any hidden cost
Why choose us for Scrap Car Removal
Green Way Auto Recycling can provide the best service when it comes to scrap car removal. We guarantee to remove your car from any corner, ditch, or tight area of your property. We provide extra care and ensure to remove your car is safe. If your car was leaking oil, we are experts in draining the oil out of the car on the spot before we move your car to our facility. We will ensure no oil leaks out into the environment during transportation. We are equipped with crane cables, straps, and a heavy-duty winch to ensure a safe recovery of your vehicle and not cause any damage to your property. The top dollar is our promise. We always do our best to offer maximum value for your junk car. We believe in fairness and that's why we ensure to pay you the maximum value for your old, unwanted scrap car.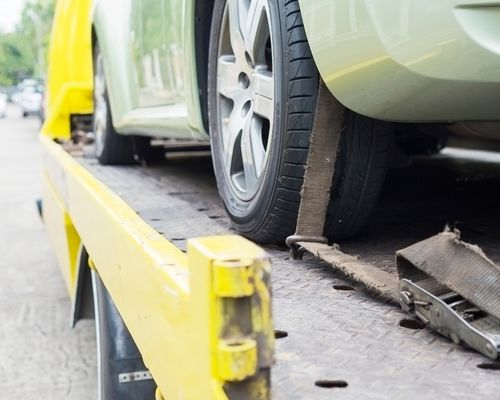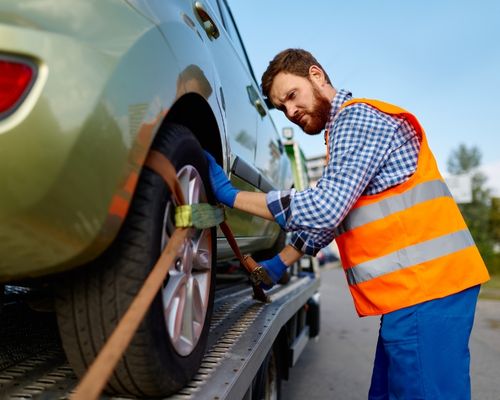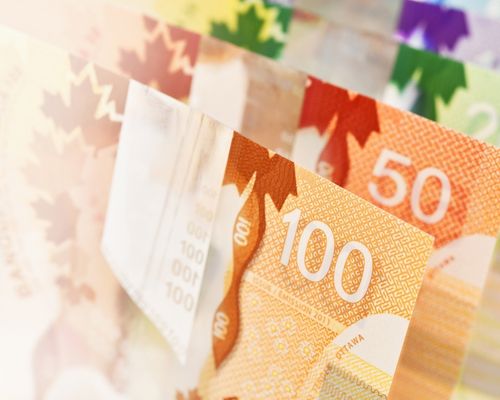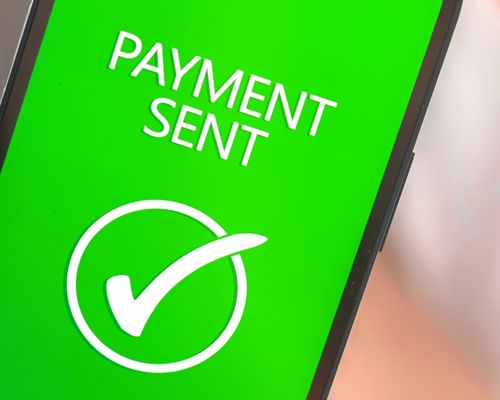 Scrap Car Removal can be a challenge
Green Way Auto Recycling is well-equipped with tools and machinery and can recover and remove any type of scrap car from anywhere on your property. Scrap Car Removal can be very challenging depending on the situation. We are removing over 100 cars from ditches due to ice and snow every winter. We are also equipped to recover and remove cars that are flipped upside down. No job is impossible for us when it comes to scrap car removal. We take pride in providing scrap removal services to situations where most scrap car removal businesses are not able to help. If you are ever stuck or faced with a horrible situation where no one can offer help, then please don't hesitate to give us a call for the best possible solution to getting you and our car out of danger. Remember we pay top dollars if your car was not fixable.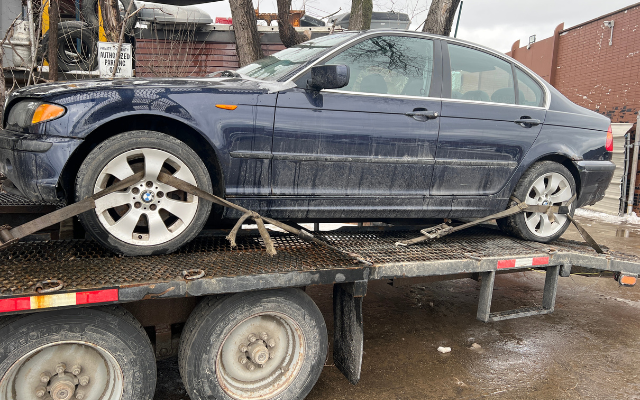 We buy all types of Cars and Trucks
Green Way Auto Recycling is equipped with different tow trucks to be able to buy and remove all types of scrap cars and trucks. From tiny cars such as smart cars to the biggest 350 dually pick-up trucks, we are equipped and ready to buy and have them moved to our recycling facility. We have special offers for buying newer model trucks to ship overseas. Please do not hesitate to call us to receive a quote for selling your old cars. The following are types of cars that we mostly purchase every day of the year.


Buyer of Scrap Honda



Buyer of Scrap Toyota



Buyer of Scrap BMW



Buyer of Scrap GMC



Buyer of Scrap Chrysler


Buyer of Scrap Mercedes Benz



Buyer of Scrap Buick



Buyer of Scrap Ford



Buyer of Scrap Mitsubishi



Buyer of Scrap Lexus


Buyer of Scrap Jeep



Buyer of Scrap Audi



Buyer of Scrap Mazda



Buyer of Scrap Cadillac



Buyer of Scrap Nissan


Buyer of Scrap Honda



Buyer of Scrap Toyota



Buyer of Scrap BMW



Buyer of Scrap GMC



Buyer of Scrap Chrysler



Buyer of Scrap Mercedes Benz



Buyer of Scrap Buick



Buyer of Scrap Ford



Buyer of Scrap Mitsubishi



Buyer of Scrap Lexus



Buyer of Scrap Jeep



Buyer of Scrap Audi



Buyer of Scrap Mazda



Buyer of Scrap Cadillac



Buyer of Scrap Nissan
Why Choose Us to Scrap Your Car?
We uphold our promise to offer the highest payout for your scrap car and ensure same-day removal upon request.
WE OFFER TOP DOLLAR
We provide the best compensation for your scrap or junk car compared to any other businesses in the same industry.
SAME-DAY CAR REMOVAL
We ensure the removal of your scrap car on the same day you request a quote from us.
FREE TOWING SERVICE
We provide complimentary towing for scrap car removal, with no hidden costs involved.
FULLY LICENSED OPERATION
We hold a license with the city of Toronto, guaranteeing our procedure complies with your local town's regulations.
SAFE PROCEDURES
Our team is comprehensively trained to offer safe and professional scrap car removal services for all types of vehicles.
ELECTRONIC INVOICE PROVIDED
We provide an electronic invoice upon the purchase of your scrap car. This can be utilized for all government institutions.
KEEP YOUR TIRES
If you wish to retain your tires for another vehicle, let us know in advance and we'll accommodate this.
ASSISTANCE WITH LICENSE PLATE REMOVAL
If you encounter difficulty in removing your license plates, don't worry. Our team is equipped with the necessary tools to assist you with this task.
We are proud to keep our customers happy by providing them an excellent service.
These guys go above and beyond. They also give you the best price for scrapped vehicles. I highly recommend ⭐️⭐️⭐️⭐️⭐️
Charlotte St. Croix
2023-02-20
Sold a scrap car and they paid top dollar!
Looked around for a decent deal on a car I wanted to get rid of and this place had the best one. Quick service and professional workers
jacob chochian
2023-02-19
Good company to scrap your car with them.
AKRAM BOUALLAGUI
2023-02-18
Many cars in the lot. They are very helpful and they have a good prices for used parts
Service is good- I recommend them
Good people
Sold the car for the best price ! Very professional service !
hood place
sujipan ganesamoorthy
2023-02-17
I called them for a scrap car removal. They came on time and bought the car off me. I am happy with them.
Frequently Asked Questions
The following are some of the most frequently asked questions from our customers.
Q1: How to scrap my car?
We provide a one-stop solution to all your needs when it comes to scrapping a car. We provide you with fast and efficient service for you all your scrap car removal needs. Please give us a call and we can send a tow truck, pay you cash, make an electronic invoice for you, and remove your car right away.
Q2 : What kind of scrap cars do you buy?
Q3: How to transfer the ownership of my scrap car?
You do not need to do anything if you choose to sell us your car. We provide you with an electronic invoice that will act as proof that you have scrapped the car. You can keep the second portion of your own along with the plates.
Q4: Do I need to contact service Ontario for scrapping my car?
If you scrap a car with us, our electronic invoice will provide sufficient proof for scrapping a car however you still can go to any service in Ontario and report your car as scrap.
Q5: Can I keep my tires and sell you the car?
Yes, you can. All you have to do when calling us to get a quote please mention keeping your tires.
Q6: Will my car be parked in a random space after I sell my car?
No, we directly take your car to our recycling yard. You do not need to worry about hearing from it ever again or receiving any random parking tickets after your scrap the car.
Q7: I live outside of GTA, can I still scrap my car with Green Way Auto Recycling?
Q8: How to get rid of my old car?
Please give us a call and we are working hard to take care of your old car. We pay top dollars and provide free towing.
Q9: Where to sell my car for cash?
We provide you top dollars and instant cash if you give us a call and provide us with the information about the car.
Q10: What is scrap car removal?
In Green Way Auto Recycling we provide a service called scrap car removal. What it means is that when you have a scrap car, a junk car, or an old car that you need to get rid of, we will come to you, pay you cash and remove your scrap car and have it safely recycled.
Q11: Can I scrap my car not running?
Yes, you can. We buy all types of cars. Running or not running. We still provide free towing service to have it removed.
Q12: Can I sell my junk car without a catalytic converter?
Every car comes with an original catalytic converter. Sometimes it gets changed by a mechanic due to a repair or service. Your car's original catalytic converter has a big value. Without the original catalytic converter, the car has less value.
We are fully licensed to recycle all your scrap and junk cars. We also buy used cars that need repair.